At The Swan in Tarporley we're proud to have been one of Cheshire's best pubs, for more than four centuries. During this time, we've sought to offer a warm welcome, great beers, simple yet tasty, locally sourced food and comfortable rooms. But most importantly of all, to provide a hub to the local community.
What Makes Us One Of Cheshire's Best Pubs?
Now that we are out of lockdown and under new management, we've introduced a number of initiatives to support our customers whether they are heading out for pub food and drinks in Cheshire or for an overnight getaway. Here are just a few…
The Bear Card
Now we're part of Bear Inns, we have introduced the Bear Card at The Swan. Our reason for doing so, was to recognise and reward the local community by way of a thank you. Anybody with a CW6 postcode is eligible for a card, and the benefits include:
1 point for every £1 spent, each point is worth 10p that can be used on discounts for meals and drinks with us in the future.
A complimentary bottle of house wine or fizz on your birthday, so long as you book a table with us for dinner 5 days either side of your special day.
We also want to reward those outside of the CW6 postcode area, as The Swan is about bringing people in the wider community together too. As such, those without a CW6 postcode can become a member of the Bear Community and will be amongst the first to know about special promotions and offers, including invites to events.
Guests who sign up for a Bear Card, or to the Bear Community, will also be sent a 50% off voucher for our new Afternoon Tea Package. You can find out more, and register, by sending us a message on social media, or emailing info@bearinns.co.uk.
Keeping The Community Fed and watered During Lockdown
Whilst we were closed for the first and second lockdowns, we knew that many of our regulars were missing our fantastic traditional pub food.
So, we brought it to them.
Keen to support the local community during the lockdown period, we offered take-outs for nearby residents of South Cheshire… and they were a hit! On 22nd May, we opened what we know now to be Tarporley's first 'Drive Through Pub', where locals could come down and pick up some tasty food to enjoy at home. This was reinstated for the second lockdown that started in October.
We wanted to do all we could to keep spirits high during those strange and uncertain times, and we think we did a pretty good job.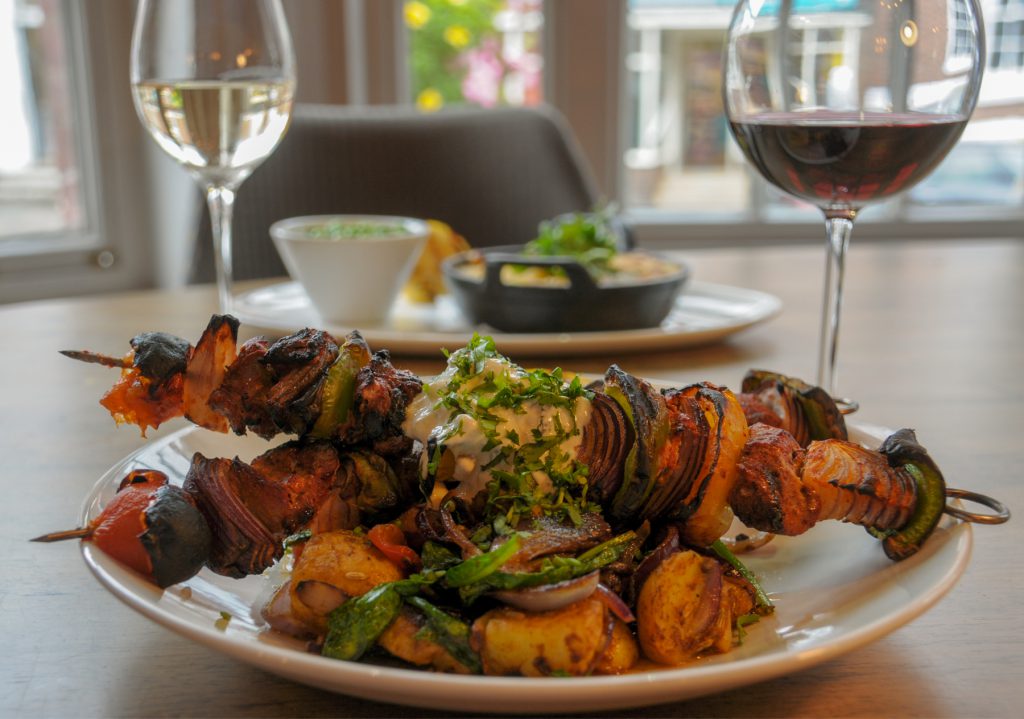 Fantastic Rooms & Overnight Stays
There's nothing quite like getting away for a night or two with your loved ones. We know how special it can be to go out for food and drinks, and then enjoy a leisurely overnight stay in the same venue too. As such, we're proud to offer 16 fantastic rooms at The Swan for those looking to escape from it all and book a short staycation break in Cheshire.
You can experience a Great British Staycation with us, there's plenty to do in the local area such as walks, attractions such as the Chester Walls and Chester Zoo, golf, shopping and much more.
Our individually designed bedrooms are all en-suite and offer guests a relaxing and comfortable stay. They're perfect for special occasions, or even for just a night away to relieve stress and enjoy time with the special people in your life. As a nod to our past, 6 of the 16 rooms are located in our recently converted Coaching House in the courtyard.
The room rates include a continental breakfast, complimentary wifi and free, secure overnight parking. Booking with us will ensure you get the best deal, as well as a free welcome drink, you can book direct here.
Nothing says 'community' quite like immersing yourself in the rich history and culture of your local area, in a venue that's at the heart of Tarporley and South Cheshire.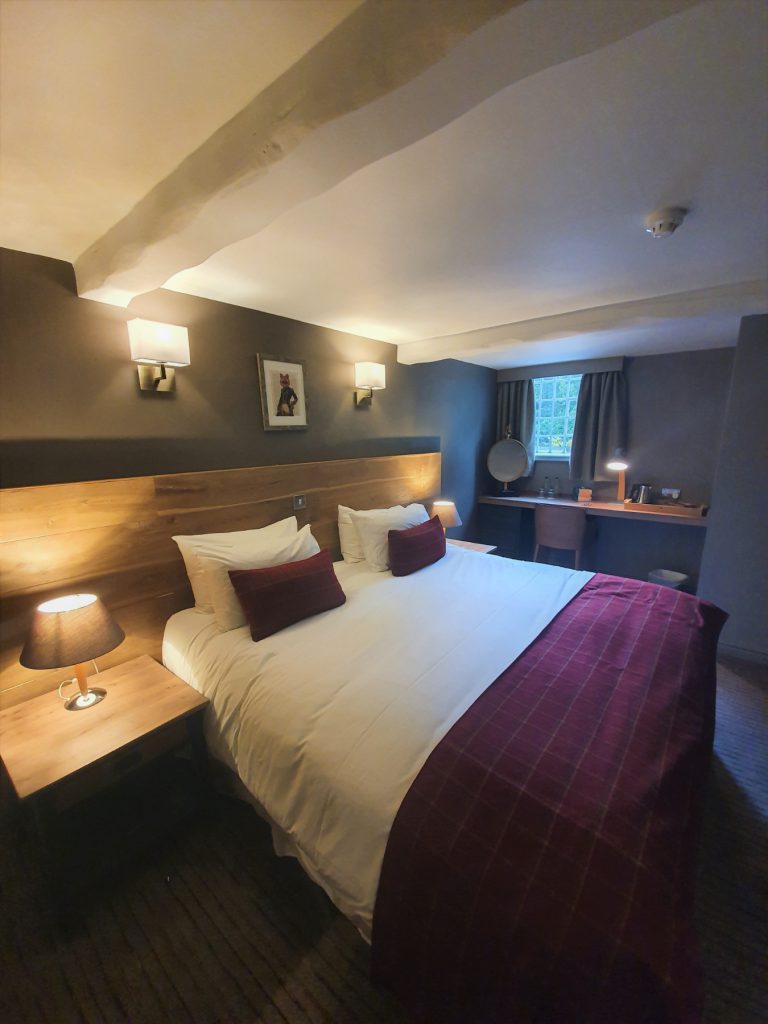 Lots Of Space For Meetups
One thing we wanted to keep a central focus on at The Swan was a large dining area and function room. Our customers are welcomed to one of the two bar areas. There is an extensive range of seating from high tables in the Hayes Room, through to a number of tables in the back bar or the outside terrace, as well as plenty of other dining locations. We love a house full of locals and other visitors, where the community spirit can be truly felt.
We also have the historic Tarporley Room – a spacious function room with its own bar area on the first floor. Decorated with original artwork dating back to 1762, the room has a classic and established feel that is ideal for annual dinners, sporting parties or those looking to host an event in an impressive and classical surrounding. It's a hit whenever there is a special occasion year after year.
Please note, current Coronavirus restrictions must be adhered to at all times.
Community Spirit That Dates Back Centuries
And finally, embodying a real sense of community spirit is nothing new for The Swan. Our history dates back centuries, over 400 years in fact. We have lots of great moments from the many years of The Swan, photographed and showcased on the walls inside, where you can enjoy delicious meals cooked up by the house chefs, as well as many happy meetups with friends and family. You can see some of those pictures by clicking here.
Times change, but some things never do, and being a Cheshire pub at the centre of Tarporley is something that we have been doing for over 400 years now.
Want to come and visit? We'd love you to. Immerse yourself in the rich local history that The Swan captures, and perhaps even treat yourself to a staycation holiday with us, in one of our 16 rooms. You can book a table for food and drinks, as well as accommodation on our website. Spend an evening with us relaxing, unwinding and immersing yourself in the lovely sense of community that we have built here.
We'll see you soon!