Built in the 16th century, The Swan at Tarporley has been welcoming guests through its doors for more than 400 years. Set in the heart of West Cheshire, The Swan is a quintessentially English village pub steeped in history.
Recognised as one of Cheshire's best pubs for over four centuries, we at The Swan are proud to extend our hospitality and offer you some great beers and tasty, locally sourced traditional pub food as well as some seasonal specialities created by our talented chefs.
It is with great pleasure that we have been able to reopen our doors to you for outside food and drink after a few months of being closed. All being well, the inside of The Swan should open in May; all ready to show you our impressive renovation.
Food, Drink & Overnight Stays
Once a convenient resting place for those travelling some 200 miles from London to Chester, The Swan now hosts comfortable rooms and welcoming bar and dining areas that mean we can continue to be a haven for visitors from far and wide. Our individually designed en-suite bedrooms offer guests all they need for a relaxing and comfortable break. In a nod to our past, six of our sixteen rooms are located in our recently converted Coaching House, situated in the courtyard. All of our rooms have been recently renovated during our period of closure, and they are simply beautiful.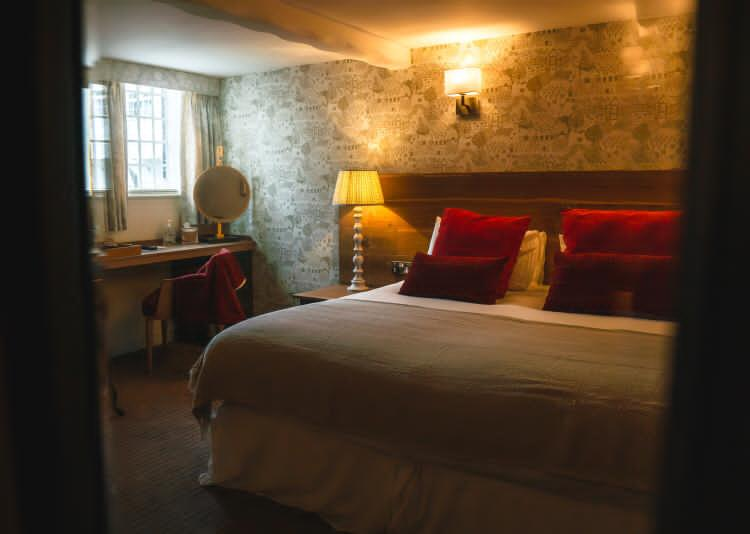 The History Of Tarporley
A past winner of the Best Kept Village award, Tarporley has an interesting and colourful history. Did you know it appears in the Domesday Book of 1086, listed under "Toepelei." which has been translated from Old English to mean "a pear wood near a hill". Back then, Tarporley was home to just eight households, but today is one of the largest villages in the heart of the Cheshire countryside, with antique, curio, craft and fashion shops lining its streets.
Tarporley Room History
Some of The Swan's most historic features are located in the Tarporley Room. Founded in 1762, it is the oldest such in England. Our Tarporley Room now hosts small wedding celebrations and other functions.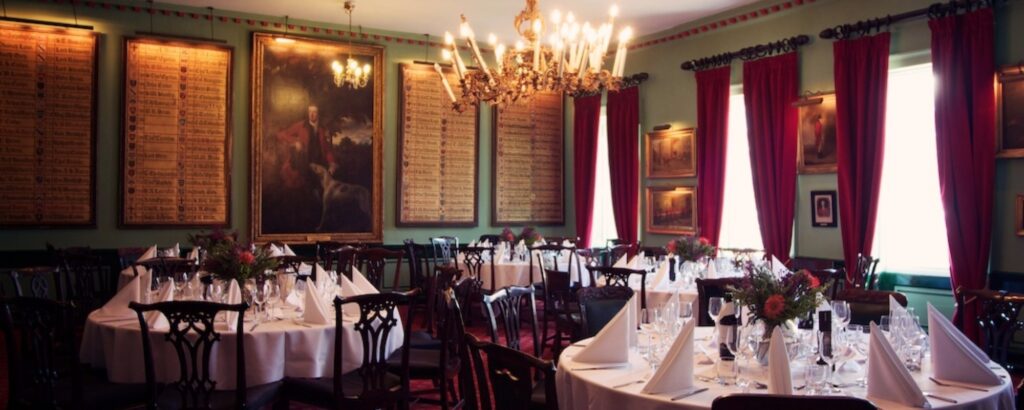 Immerse Yourself In The History Of The Swan
We have lots of great memories from the many years of The Swan, photographed and showcased on the walls inside. You can see some of those pictures by clicking here.
Want to come and visit? We'd love you to. Immerse yourself in the rich local history that The Swan captures, and perhaps even treat yourself to a staycation holiday with us, in one of our 16 rooms. The Swan serves as the perfect base for visiting the city of Chester, with its abundance of shops, the picturesque River Dee, spectacular Chester Zoo and Chester Cathedral as well as the surrounding Cheshire countryside and North Wales. You can find a list of what's nearby here.
A selection of our rooms are currently open for self-contained breaks, we plan to open fully in May when restrictions permit us to do so.
We hope to see you soon!